EN GUARDE!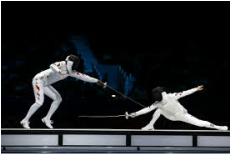 We are delighted to announce that we have a level 4 fencing coach joining us in the main school for the first 4 weeks of term!

This is a thrilling and exciting sport with a unique skill set that our students have previously thoroughly enjoyed learning.


If you haven't booked your child's place already then make sure book in time to start on the 19th/20th September!