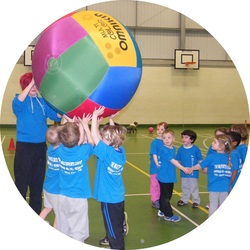 The Little Sporties are having a fantastic term so far and are delighted to invite their parents / grandparents and siblings along for an open session on July 12th /13th. Normal session times apply and you are welcome to join us from start to finish.

The sports played at this session will be cricket and athletics and everyone will be welcome to join in the fun. Light refreshments will be provided.

The students will also receive end of term medals for all their hard work so be prepared for lots of cheering!

We look forward to welcoming you to our school.